How can I download the App?
Open app.titt4tat.com in your browser.
Click on the 3 dots in the top right.
Click on "Install App"
. . . done 🙂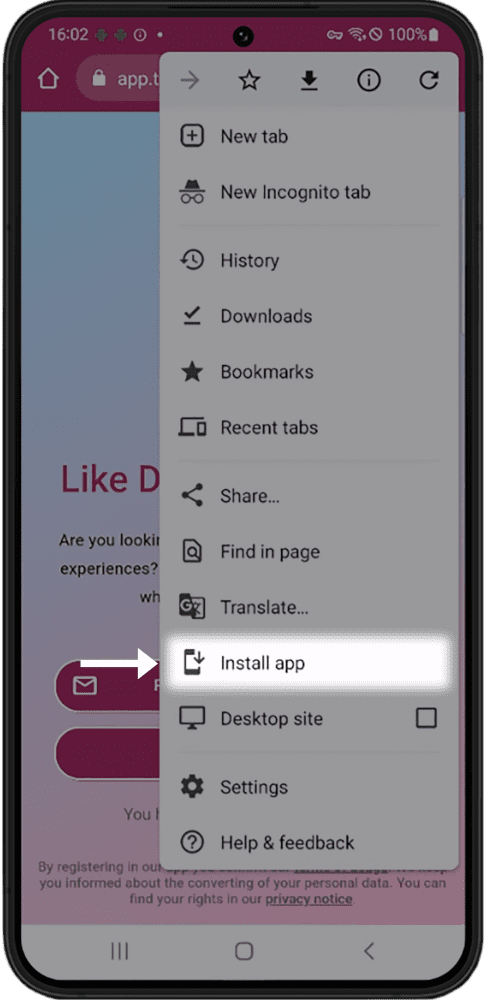 In Safari, open app.titt4tat.com.
Click on the square with an arrow below.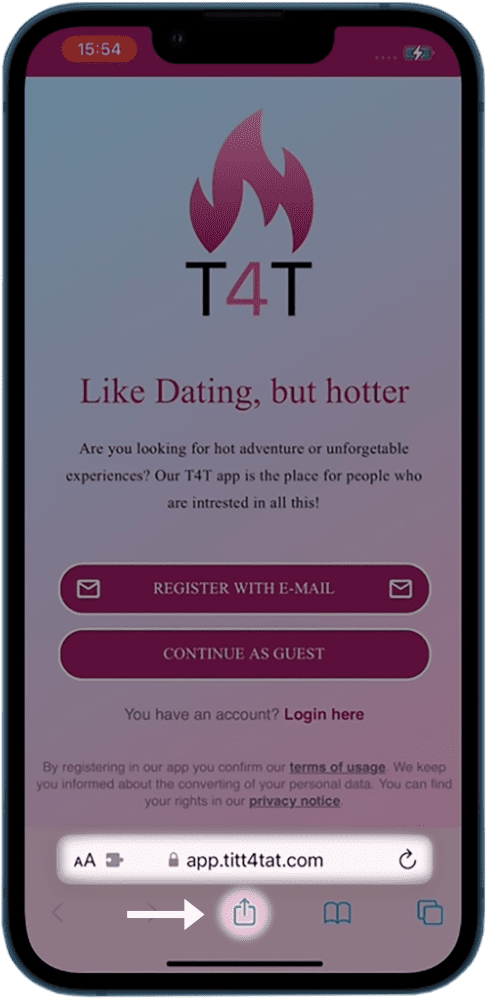 Click "Add to Home Screen"
. . . done 🙂
It didn't work?
Let us know:
Why can't I find the app
Google Play or the App Store?
In short:
Adult apps don't
have it too easy there
Do you have further questions?

Visit our: